Welcome to the Midnight Mates Club: 🐅 STRIPING OUT is live! 🐅
"Striping Out has Dahlia running to Full Moon Bay to get away from an abusive ex who won't take no for an answer. The last thing she wants is to get into another passionate relationship. But from the minute she runs into tiger shifter Rafferty McGee she is toast. Rafferty and Dahlia are incendiary together. This one is smoking from the start. Though this is part of a series it can be read standalone." —Donna, a GoodReads reviewer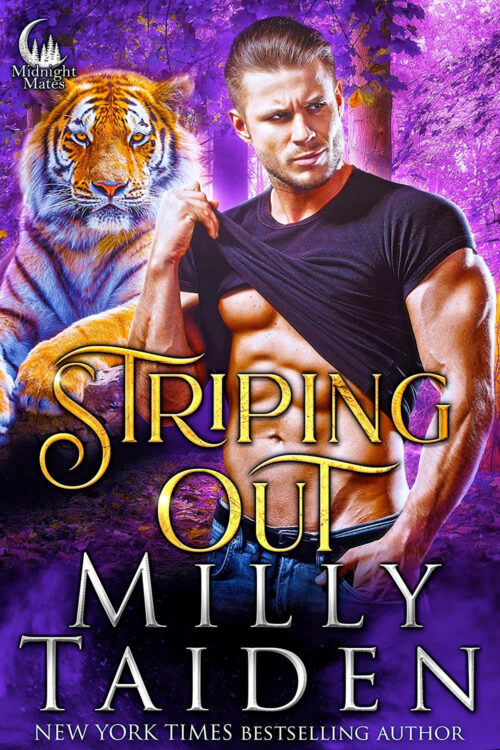 Striping Out is now available!
Midnight Mates, Book 5

Kindle: US | CAN | UK | AUS
This book is included in the Kindle Unlimited subscription.
Dahlia Monroe ran for her life with help from her friends. Now hiding in Full Moon Bay, she's making a new start, with her first job being to expand Midnight Mates Club. She's diving into the project and will not be distracted by a handsome shifter. No matter how many dirty thoughts she has, the hot tiger is off limits.
Tiger shifter Rafferty McGee is a busy man. Being the project manager over the club's expansion is a big job. It's his chance to prove to everyone that he's not just a pretty face. When a beautiful but bullheaded woman walks in with blueprints in hand, he's in trouble. It's his mate.
When she tells him she will never date a shifter again, Raff knows he's got big problems. He needs to help his mate get past her hate of shifters to have a chance at love. But ensuring her safe is hard to do when her past remains very much alive.