Welcome to Hurricane Valley, home of the Hurricane Shifters!
"I really enjoyed this book and look forward to the next one. I loved the character development of both Logan and Mallory. Logan is a grumpy bear shifter that I was glad to see come around. Mallory was definitely what he needed. I loved getting to know other characters of Hurricane Valley." —S., a GoodReads reviewer
"The story was great from the start, lots of drama. What's love without drama and a meddling family. Milly is a talented author who knows how to write a great story." —Tyrene, a GoodReads reviewer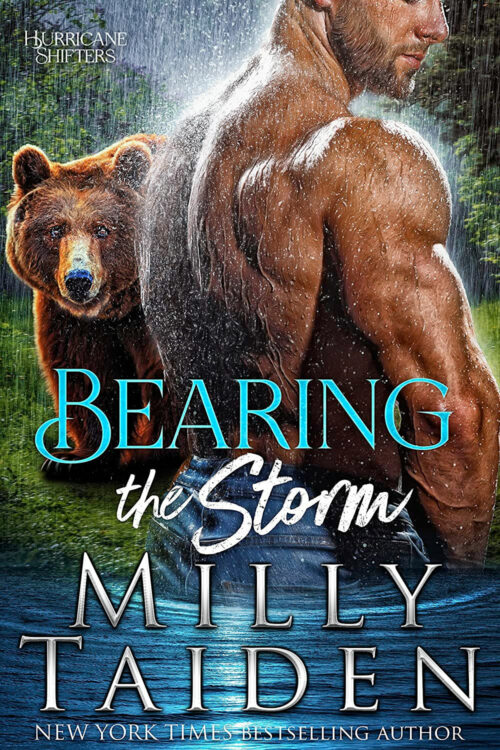 Bearing the Storm is now available!
Hurricane Shifters, Book 1

Kindle: US | CAN | UK | AUS
This book is included in the Kindle Unlimited subscription.
As the alpha bear of Hurricane Valley, Logan Henry has one job: keep humans out. The elders insist on it for secrecy, and the townsfolk expect it. There's no safer place to raise shifter children. When the valley needs a new hairdresser, the one person Logan wants to keep out is the one person he can't push away.
Mallory needs a fresh start. So when an opportunity comes knocking at her door, she takes it. Being the new stylist at Hurricane Valley sounded like the break she needed. She just wasn't prepared to see the only hunky bear who makes her knees weak and her chest flutter.
Mallory Hayes might be everything he wants, but Logan always puts duty first. And when Mallory walks into his life again, she changes everything. Now, duty means more than one thing for the bear. It means love.