Pack Royalty: A new series of royal wolves and their runaway mates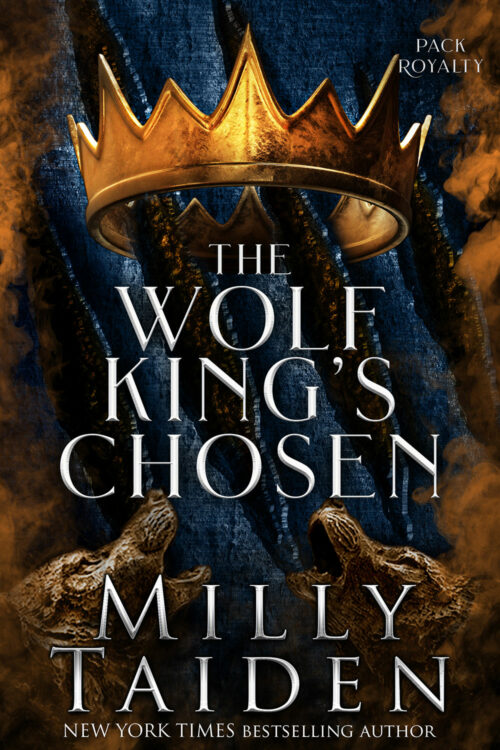 The Wolf King's Chosen is now available!
Pack Royalty, Book 1

Kindle | Apple Books | Kobo Books | Barnes & Noble Nook | Smashword
"It's hard to believe that the agreement between myself and her father was forged so long ago. Tonight I am bringing my bride home, regardless of what anyone has to say about it."
There was a pause in the conversation.
"You know, boss, there will be other people who will want to talk to and dance with Lexi tonight. It is her 21st birthday ball. Is that going to be an issue?"
Xander stifled a growl. He knew it was her birthday but he didn't want anyone near her.
"I'll just have to stay by her side all evening. Conversation is fine, but no one else will dance with her. No one would dare take mine."
Xander knew that he had a nasty reputation, but he honestly didn't care. People would say what they wanted, regardless of what was true. He let them talk. He didn't have the time or energy to correct them. He was a king, and they were welcome to challenge him.
And yet, he wondered what his mate thought about him. Surely, she had heard the rumors, the whispers and stories. He had no idea whether she would succumb to idle gossip. He hoped that she could love him in spite of it.
He was reminded of the last time he had come to talk with her father, King Alpha of Autumhart.
"We need to keep an eye on this northern border. There has been a rash of rogues coming from that direction,." King Hart had said.
"We do need to ensure the safety of…" Xander's speech trailed off absently, distracted by the angelic vision of Lexi passing in front of him, stopping only to kiss her father's cheek.
It was all Xander could do to redirect his attention to his work with the King and not watch the delicious way her hips moved as she walked away. His wolf whimpered as he fought for self-control.
Tonight, he would be fighting for that same self-control.