Pack Alpha's Redemption is now available!
"My favorite in the series! The final book is the Alpha and Ceo of the company/pack. His brothers have all found their mates and made their lives complete. Not that Wilder hasn't found his, but she is already taken by another human. For five long years, he has mourned his loneliness. Then she shows up needing help hiding from her criminal husband. Great characters, many from the previous books in the series, plenty of steam, danger, and a satisfying end—maybe!"
—Cheri, a GoodReads review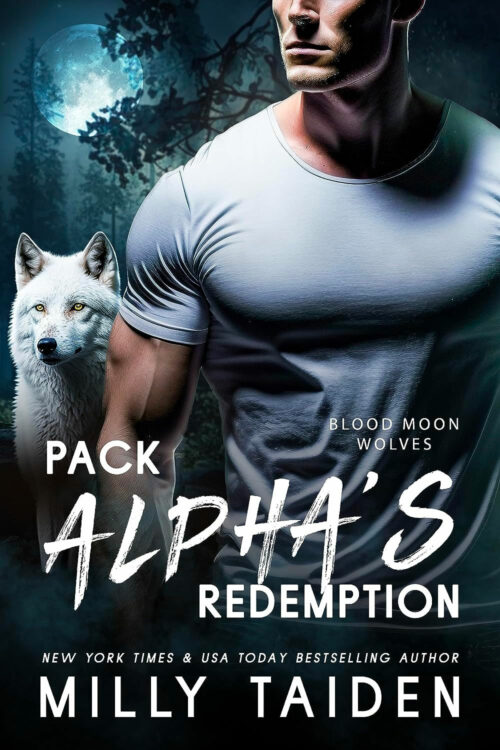 PACK ALPHA'S REDEMPTION is now available!
Blood Moon Wolves, Book 4

Wolf alpha Wilder Wolverton is known for two things – being CEO of Blood Moon Agency and his grumpiness. He runs the pack and the protection agency with an iron fist, but his hardened exterior hides a secret. Five years ago, Wilder met his mate but she couldn't be his. At least, until she walks back into his life.
Amelia Sunderland didn't choose her husband. She only agreed to the union to save her family. But after five years of hell, running away from her criminal husband won't be easy. If the Blood Moon Agency doesn't help her, she will die. Wilder has always made her crave him in all the wrong ways. Now if only he can help keep her alive.
When Wilder's mate begs him for help and protection from her husband, Wilder has to help. Intent on protecting her, he tries to keep his heart on lockdown. He can't ask her to love him, but maybe she could fall for the wolf alpha. It's his one chance to finally get the woman he's been desperate to call…Mine!