Who knew that an arranged marriage would lead to such an all-consuming love?
⭐⭐⭐⭐⭐ "I loved this book! Addison & Tyler make a great couple. Addison is a computer geek that is unsure of the arranged marriage. Tyler is the Alpha King of Somberglen and knows Addison is his mate … Tyler ends up bringing Addison inside the castle to live because of the bounty on her head … If you want to know who was behind the threats to Addison you'll need to read the book and it's not who you think it is." —Becky, a GoodReads reviewer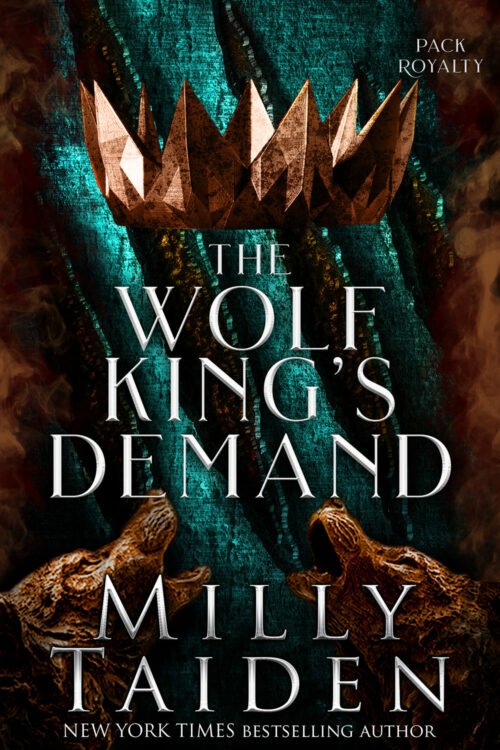 The Wolf King's Demand is now available!
Pack Royalty, Book 3

Who knew that a marriage arranged so long ago would lead to such an all-consuming love?
Addison knows she has to go through with her planned wedding to King Tyler. And while he's certainly good-looking and makes her knees buckle, she doesn't think that would make them compatible in the long run. Yes, he's broody and growly in all the sexy ways, but is that enough? If he's truly the one for her, shouldn't she feel…more?
King Tyler of Somberglen is certain that Addison of Autumhart is his fated mate. He loves her more than life itself and is willing to do whatever it takes to make her realize they're meant to be together. Addison is the woman for him. He just has to take the time to show her they're perfect for each other.
The biggest problem? Addison, who is half-human, cannot shift into her wolf form. And because of that, she cannot feel the mating bond the way he does. There's also the issue of a bounty on Addison's head. In a race against the clock he has to figure out the attacks and the bounty before someone tries to kill Tyler's queen.