🐻🐾🍀 The Paranormal Dating Agency is back with Luck of the Paw! 🍀🐾🐻
⭐⭐⭐⭐⭐ "A riveting addition to series, wonderful characters and story will hold your attention in full." —Sue, a GoodReads reviewer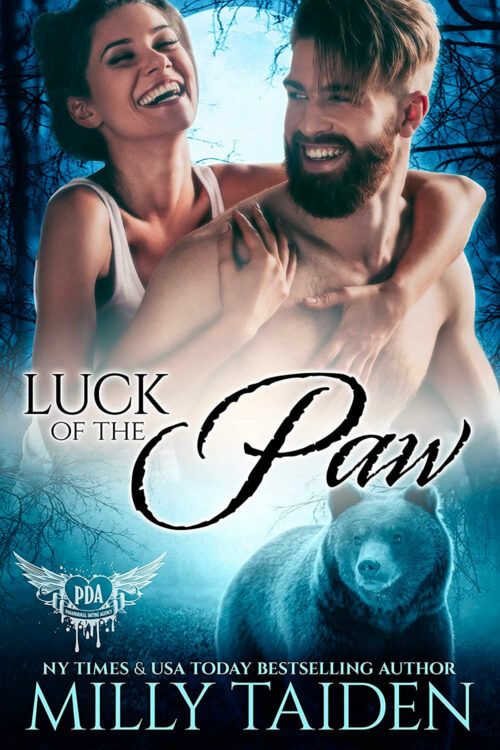 Luck of the Paw is now available!
Paranormal Dating Agency, Book 77

Shaara Patrick dreams of a quaint boutique inn, laughter of kids in the yard, and a loving husband. But her meager clerk's wage keeps those dreams distant. Then, Gerri Wilder enters her life, bringing with her hope and romance.The shifter she's set up with is handsome and sweet, so there's obviously something wrong with him. Right?
Lincoln Travis, the alpha of his bear clan, seems to have it all—wealth, looks, and women dying for his attention. Yet, an emptiness lingers; he craves his fated mate. When Gerri reappears in his life, Lincoln's spirits soar. And when he meets Shaara, he knows that this strong, beautiful and hard-working woman is the one for him.
Gerri's matchmaking magic intertwines Shaara and Lincoln's paths. But Shaara's heart isn't easily won. Their first meeting is a disaster, yet Lincoln refuses to give up. Can he make her fall for him despite his own failings and the fact that his brutal bearish nature may scare her? And can romance win the day when danger lurks around every corner?