Guest Post – Bound to Me – Jeannette Medina
Hi lovely readers! Thanks for coming to read about the awesome Jeannette Medina's debut release: Bound to Me. Do you love paranormal/fantasy and dragons? This is the book for you! Check it out and let's share in the love for Jeannette!

Congrats Ms. Medina. Wish you lots of success girl!
Bound to Me

A girl with nothing else to lose.
A life that's brought nothing but pain.
A tattoo that's more than what it seems.
Eighteen-year old Veronica has had enough. Her alcoholic mother has only delivered a slew of abusive step-fathers and life is only getting harder. What was to be a simple tattoo for her birthday brings more than she ever imagined.
Liam is a shape-shifting dragon. He lives on her shoulder, watching her, helping her. Having the dragon come to life and teaching her courage becomes a new lifeline for Veronica. But Liam will eventually become a permanent tattoo on her skin – never to take the shape of the protector she became attached to.
Will she embrace her life or will a broken heart shatter her soul forever?
Excerpt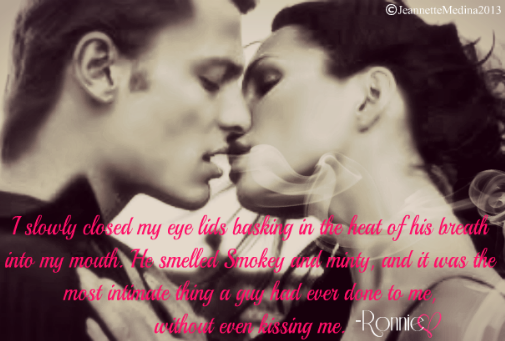 Buy it NOW at:
About the Author

Jeannette Medina currently lives in Syracuse New York. She is a single mother to her two Beautiful little girls and works full time. She is a bookworm to the 10th power, so you will always catch her with a book in her hand. Her favorite type of genre is Paranormal Romance. She believes that anything is possible when you put your mind to it. Jeannette continues to write in her spare time and is loved by her beautiful family.