Teaser Time – Wolf Fever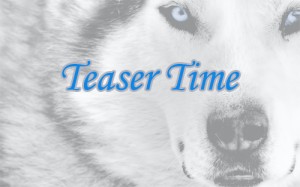 I've decided to give you all a little taste of

Wolf Fever

. And I think you'll be hooked with this sexy story.
Wolf Fever © Milly Taiden
Coming June 21st
She stood, ready to bolt. "I need to go to the ladies room." She gasped when she found her back pressed to a wall and Ryder's body pressed to her front.

A slow shudder crawled down her spine and buried deep in her core. He cupped her cheek with one hand and her hip with the other, pressing the bar of his cock into her belly. Fuck but he felt good. More than good. Perfect. Now she just needed him inside her body, putting out the fire his scent had started. Heat dripped from her slit. Arousal shot through her veins, thickening her blood. She'd never wanted a man as much as she did him, and it scared her.

Head tilted, she blinked his face into focus.

"Are you sure that's what you want?" Ryder asked with that panty-melting voice.

Hell no. Her mind was a jumbled mess of needs and wants. She was having a hard time remembering her own damn name and here he was asking her questions.

"What?"

No. Please god. He lowered his head. She couldn't take much more of this hormonal torture her body was putting her through. Everything felt tight. She held her breath, continuing to watch his dark eyes. With every inch he moved closer, her body argued for her to grab him, to touch him. But she fought it and fisted her hands at her sides.

"Are you sure you want to go?"

His warm breath smelled of beer and some kind of mint. And she wanted to taste. Not just taste, she wanted to lick, suck, and devour him.