Even a King can't stop fate! Carter King meets his match in Catching Her
"Meet Amara an amazing business woman with a secret to who her family is, and Carter King who is determined to stay away from any female that could be his mate. Even to the point of a million dollar bet with his older brother! The story takes you through mystery, romance, love and a twist that is very clever!" —M., an Amazon.com reviewer
"Carter is the fun loving brother and he has no intention of finding his mate. Sparks fly and the the game is on trying to resist Amara." —Jean, a GoodReads reviewer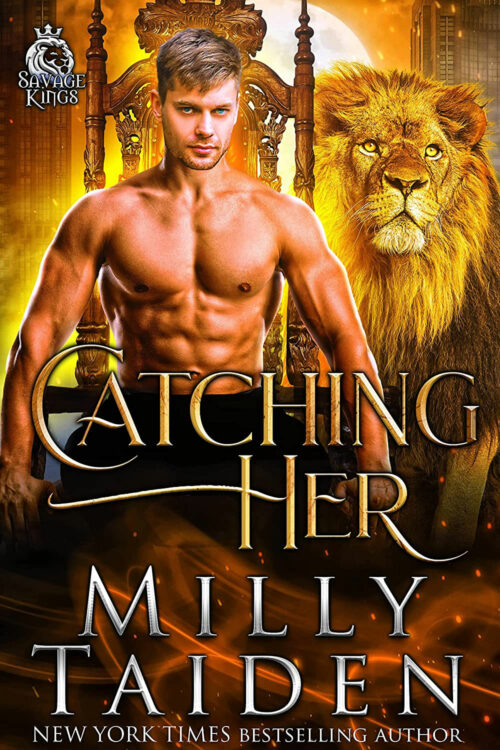 Catching Her is now available!
Savage Kings, Book 2

Kindle: US | CAN | UK | AUS
FREE with Kindle Unlimited
Catching Her is also available in print.
Lion shifter Carter King doesn't feel like himself. Is it the pressure of rebuilding the King fortune? Nope. He actually likes a challenge. Is it because his family is bent on finding his mate? No. He doesn't need a mate. He's fine on his own. So fine, he even makes a million-dollar bet that he can stay away from his fated mate.
Amara Worthington is cut off from her family and their business. Intent on making a name for herself, she leaves her life behind. She walks into King Industries' offices and demands that Carter hire her. She knows she can fill the King coffers. She just has to stop her silly attraction to her new boss and focus on her career.
Carter knows he'll lose the bet the second Amara walks into his office. He tries to keep away from her, but it's no use. He needs to be with her. He can't fight fate or the attraction he feels. But Amara isn't who she claims to be, and after a series of break-ins, the pair will have a hell of a time figuring out who is behind their troubles … and why. One thing is certain. Even a King can't stop fate!