Now Available: 🦁 Slide 🦁 Caged & Dangerous #4
"Slide was wrongfully convicted of murdering his family. Sentenced to a SuperMax prison for life he has one chance at redemption; save Ember and the other survivors from the attack at the US Embassy. Slide is a hot, sexy lion shifter, Ember is his fated mate, but they are on the run from the criminal military faction that wants both of them dead. Lots of action, sexy heat and characters with heart, they make you want for them to succeed."—Diana, a GoodReads reviewer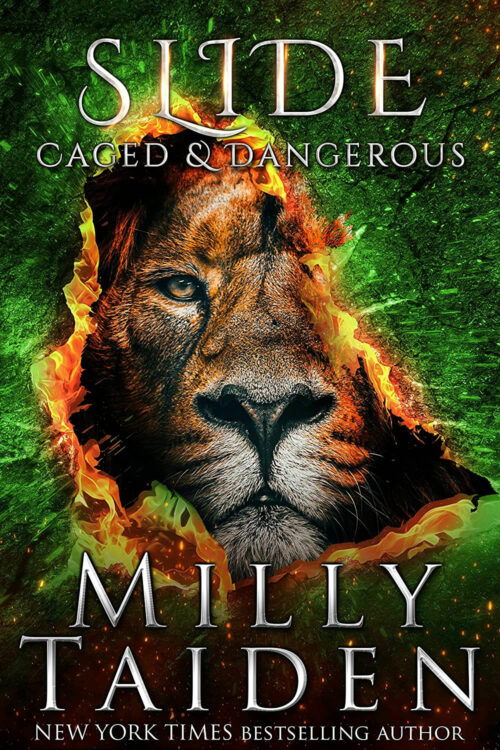 Slide is now available!
Caged and Dangerous, Book 4

A supermax prison.
Dangerous shifters.
A deadly mission that will give each of them a chance to be free or die trying.
I was betrayed. Rejected.
Caged like an animal.
I thought Ember was my ticket to freedom.
But she's the woman I'm destined to love.
They locked me away to silence me.
But all I dream of is vengeance.
Until Ember shines a light on my darkness.
She sees the man within the beast.
I'll find who killed her father,
Tragedy won't ruin her soul.
My lion roars in her defense.
And purrs from her touch.
The bad guys don't get it.
The second they threatened my love,
They signed their own death warrants.
Now, they're going to have to deal with me.
King of the concrete jungle.
And their worst nightmare.
"…[O]nce you start reading you will find it impossible to put down… His lion purrs at his female's touch and reacts like a kitten waiting to play or have its tummy scratched, however, if someone tried to hurt Ember, he would ensure that they never took another breath." —Sue, a GoodReads reviewer