New Series Alert: Book 1 in the Midnight Mates Series is now available!
"I really enjoyed this one and hope that we see the series develop to encompass all the shifter characters Taiden introduced us to in this book. I enjoyed how this read was a little different from the traditional paranormal fated mates theme. I liked that Talon had to work a bit to secure his mate and I LOVED that Cassie had a career with a life before Talon. Strong female heroines always make a book more enjoyable. Well done!" —Nancy, a GoodReads reviewer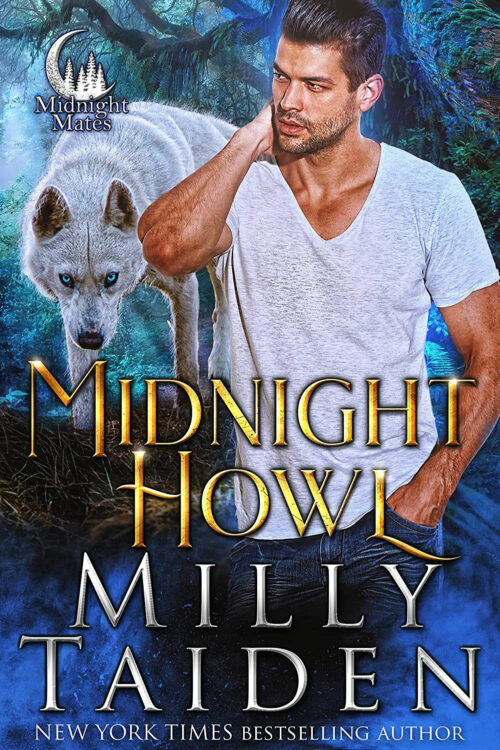 Midnight Howl is now available!
Midnight Mates, Book 1

Cassie Burch, high school vice-principal and recently single lady, has met the man of her dreams. Unfortunately, her heart isn't ready for another relationship after finally dumping her worthless ex. When she agrees to a casual liaison, she has no idea what she's getting herself into. Romance is about to hit her harder than she ever expected.
Alpha wolf shifter, Talon Ruiz, is restless and can't figure out why. He just opened a high-end shifter nightclub, and the newness has already worn off. When his mate stumbles into him, he's more than ready to keep her forever. And he'll do whatever he needs to prove to her he's worth her love.
The problem is Cassie doesn't want a serious bond. And everything he does to try to romance her fails. He was kind of a jerk, but he's changed. If he doesn't figure out what he's doing wrong, Cassie will leave him in the dust. And by pack law, if the alpha doesn't mate, he must fight to the death to keep his status.
His heart and his life lay in Cassie's hands. Can she love a man who turns into a wolf?