Meet Alpha Geek: Tucker! 🤓
"Another great addition to this series. I enjoyed that this read had dual POV. Plenty of action, intrigue, and of course steam to keep you hooked from beginning to end." — 5 Stars from Lory, a GoodReads reviewer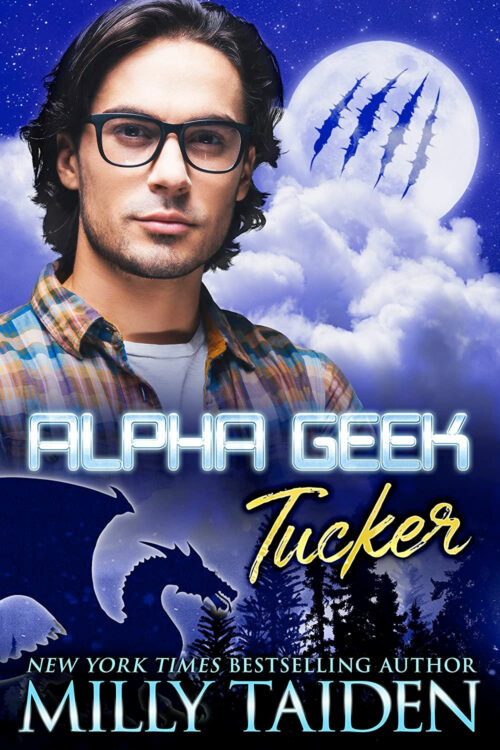 Alpha Geek: Tucker is now available!
Alpha Geek, Book 17

In this latest Alpha Geek installment, an orphan with a chip on her shoulder and a geek tasked with protecting the world must come together against all odds.
Myra struggles to overcome the abandonment she faced in her childhood. It's left her with less than stellar interpersonal skills, but that doesn't stop Nick from tasking her with meaningful cases. Of course, she never thought she would be one of his agents who ended up protecting her fated mate… until she meets Tucker.
Tucker is a genius nuclear physicist and engineer who travels around the world disarming and safely disposing of nuclear waste. In short, he's never met a challenge he was afraid to face. When he meets Myra? He's ready to fight for love.
Too bad they're being targeted by some very dangerous people. That's okay. Tucker doesn't mind playing the long game. This geek will convince this tigress that compassion and love aren't weaknesses, and that love is worth taking a chance on.