Let's Flame It Up!
"Another five star read from Milly Taiden! I never get tired of this series. This is the best of the series…a dragon shifter and Gerri Wilder with Milly's prose…perfection. I loved that the setting for the story, at an animal sanctuary. The first meeting between Pyrus and Mazie just melted my heart. It's a world wind romance that steams the pages. Excellent read!" — Nancy R, a GoodReads reviewer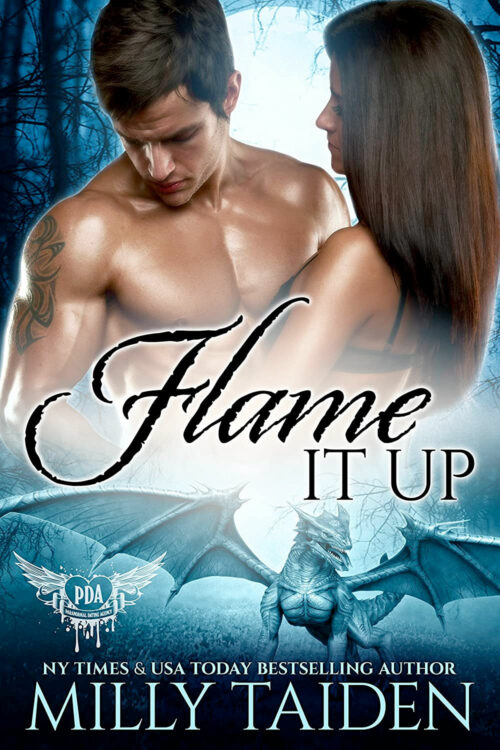 Flame It Up is now available!
Paranormal Dating Romance, Book 62

Mazie Kettler left home to make the world a better place. She'd heard things about Gerri Wilder she wasn't sure she believed. Until she meets Pyrus. Big, strong, handsome, and fiery Pyrus is so much more than she ever expected in a man…erm shifter. The dragon came flying into their camp to save the day and made Mazie's heart go pitter-patter.
Pyrus Bloodmoon is doing his best to protect his employees from his ex-partner. He's trying hard to save his people, but his patience can only be tested for so long. And once his fated mate comes into his life, she becomes the center of his priorities. Mazie's sweet, sassy and has the softest lips he's ever tasted. He can't get enough of her.
Pyrus' ex-partner returns with a vengeance. He uses Mazie as a pawn in his twisted game, testing how far Pyrus will go to save his one true love. Pyrus is willing to fight to the death for Mazie and show his old partner exactly what he'll do for love.