Meet Alpha Geek: Levi! 🤓
This lone wolf needs to protect a geek… but does her heart need that protection more?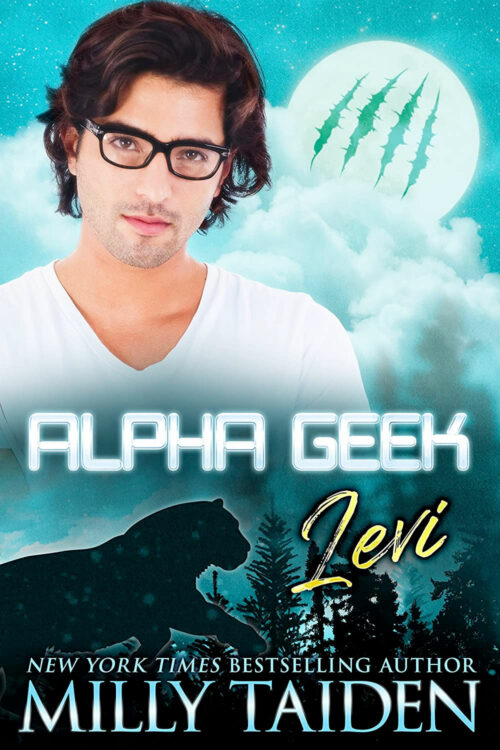 Alpha Geek: Levi is now available!
Alpha Geek, Book 19

Hannah Tyson doesn't mind her reputation as a "lone wolf" in the shifter protection agency. She finds solitude more predictable than human interactions. The only thing that can take her away from her wooded sanctuary is a really great case, and Nick has just shown up and offered her one. Levi is different from what she expected and he's making wonder if love could really be for her.
Levi Sandoval has spent his life trying to create a legacy outside of his father's shadow. But he never knew that creating tech to be used in drones would end up making him a target for vigilantes. Now, he needs a bodyguard who will keep him safe while he completes his next project. Levi wasn't prepared for his bodyguard to be a gorgeous badass who provides him ample distraction from his work.
Hannah is used to being let down and abandoned, so she's not sure she should trust her fated mates instinct, especially when her mate is a fragile human geek. But with the help of the agency's serum, Levi turns into one big, bad alpha tiger, and he wakes up ready for action. Not only does he want to claim his mate, but he wants to take the bad guys head on.