Forever Bite (Pack Wars #1) is now available!
What do you do when your land is about to be taken? You fight. But what happens when the one you're fighting is your mate? You get a whole lot more than you expected.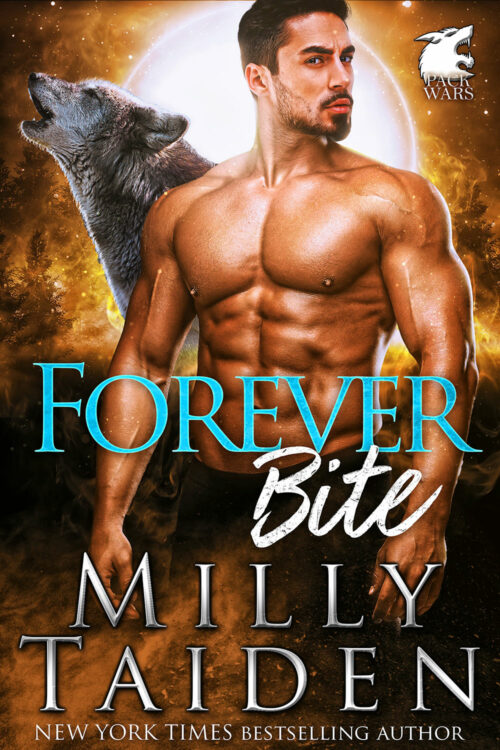 Forever Bite is now available!
Pack Wars, Book 1

Kindle: US | CAN | UK | AUS
This book is included in the Kindle Unlimited subscription.
Reika Lovell turned away from her wolf shifter heritage wanting to live the peaceful life of a human in the city. She hasn't shifted in so long, her senses are dulled to the point of being a true human. So when she sleeps with the gorgeous enemy, she doesn't have a clue until more of them beat down her door.
Owen Raff is the alpha heir, but he'd rather be out with friends having a good time instead of solving other wolves' problems. When he meets his mate, his heart doesn't care about old battle lines. But he should have because now she has a target on her back because of him.
Now it's the world against Reika and Owen. They go on the run to protect their love, but who needs enemies when your own pack is hunting you down because your soul belongs to the "wrong" person?