💋 TEMPTING THE DEMON'S KISS 💋 is now available!
Welcome back at the Hellscape Holidays Resort!
The Devil and his BFF have made a bet to help the visitors of Hellscape Holidays find true love, or at least help them get laid. It's only fair since they're all in hell anyway. So why not figure out how to fix these folks up. These people are too stressed out and the Devil thinks only getting them doing the horizontal polka will get them to chill out. Time to get his BFF and get to scheming…erm, that is, matching.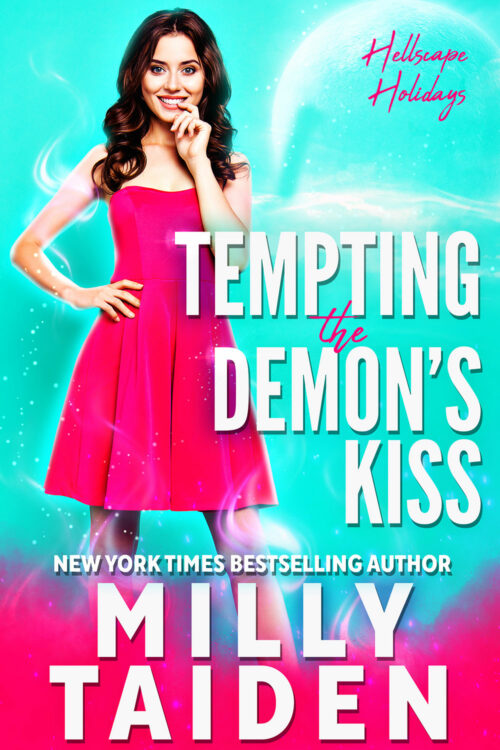 💋 TEMPTING THE DEMON'S KISS 💋 is now available!
Hellscape Holidays, Book 6

Kindle: US | CAN | UK | AUS
This book is included in the Kindle Unlimited subscription.
Meg Pearson didn't expect to spend the rest of her life working as a sous-chef in Lucifer's kitchen at Hellscape Holidays Resort. But after a bad career move, she's out of options and on the run. Hell's hotel is the best place for a witch to hide. Or so she thought.
When ten guests are poisoned, Lou and Portia call in a demon private investigator. Ford Huntington immediately takes the case. What better way to gain a favor from the devil than to save his beloved resort?
But nothing is ever simple in Hell. Ford and Meg join forces when the hotel's fate is on the line. Have Portia and Lou made their last match? Or will love save the day?
When the devil is your matchmaker, expect one hell of a time!
"Another exciting adventure at HHR! Demon PI Ford is called in to investigate a poisoning while sous-chef Meg is his number one suspect. These two have to work together to find out what is going on while trying to keep their own secrets. Meanwhile Lou has a secret of his own!"
—Barb, a GoodReads reviewer