The Blood Moon Wolves return in Luna Wolf's Heat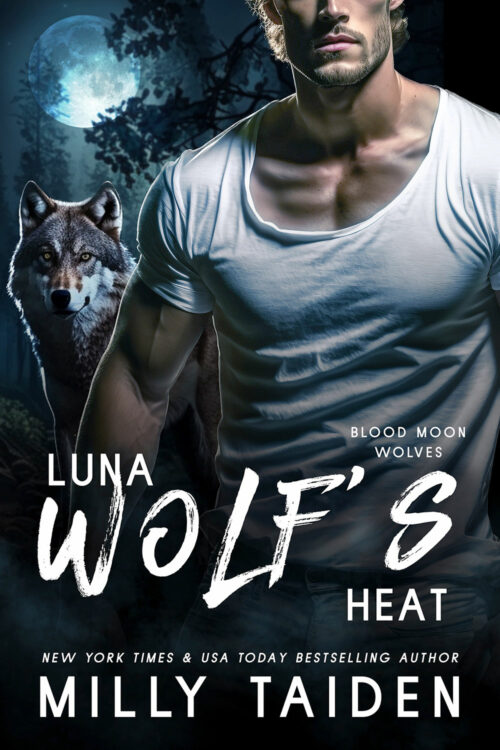 LUNA WOLF'S HEAT is now available!
Blood Moon Wolves, Book 2
Elizabeth Mooney's having a bad year. Her boyfriend didn't just cheat on her. He stole her algorithm and passed it off as his, leading to Elizabeth being fired. She's innocent, but it's of little comfort. The only thing she enjoys is playing her favorite video game with Blood Wolf. She doesn't know his real name, but when he offers help, she can't turn him down.
Canaan Wolverton is a lone wolf. He's a reclusive gamer. He also runs the IT department for Blood Moon Agency. But what he isn't is a man who falls in love with a woman he's never met. Or so he keeps telling himself. When the mysterious Queen_Luna shares her sad tale, he can't help but jump into action.
Saving the woman of his dreams won't be that simple. Not when Canaan realizes she's his mate. He wants to start forever with her, but the past looms too large. It threatens everything. Canaan is used to hard quests. And the path to true love might just be the most noble quest of all. If they can live through it.