The Shifter Surrogate Program continues with Having the Bear's Baby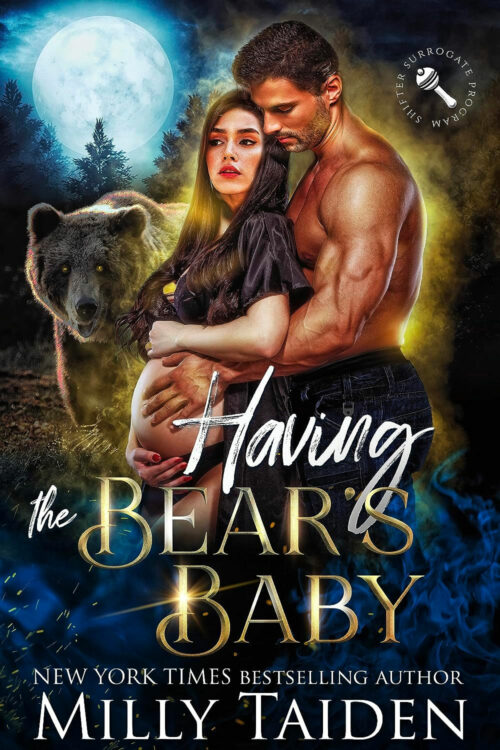 HAVING THE BEAR'S BABY is now available!
Shifter Surrogate Program, Book 2
Emma Monroe's heart beats for a single purpose: motherhood. Her longing drives her to take a bold step and sign up for the enigmatic Shifter Surrogacy Program. Destiny has plans for her. This decision will plunge her into a reality she never thought possible. Her actions will throw her into the warm embrace of a man she couldn't have imagined existed…even in her wildest dreams.
Liam, the Alpha bear of the Boren Clan, carries an unspoken wish deep within … the yearning for a family to call his own. When his sister nudges him toward the very same agency, fate begins to weave intricate threads that will forever entwine his life with Emma's. His need for Emma runs deeper than just wanting a family. He wants her.
When mysterious figures emerge demanding Emma's distance from Liam, an unsettling suspicion creeps into Liam's mind … a traitor lurks within the very clan he calls family. As the threats to his mate escalate, their unborn child becomes a target. Will Emma decide to stay and accept Liam is her fated mate, or will she leave to protect her baby?