SPS: Party Crasher
A bit of Party Crasher. Coming 2/22!!!
Enjoy
In stupefied shock, she watched his bronzed muscles flex as he took a step toward her. She widened her eyes and almost fell out the window trying to move away. She'd known him all her life, and there wasn't one time she'd seen him look like…like that.
Stunned, dry mouthed, and getting hornier by the minute, she let her gaze roam over him. From the wet short spikes of his dark hair, to his wide chest, down the eight-pack abs, and lower to the precarious towel that showed a hint of pubic hair, she visually devoured him. She gulped.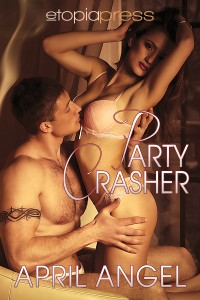 Take a minute to read about my latest

Sizzling Encounters – Wicked Valentine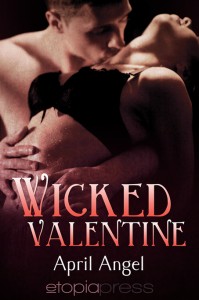 Who knew being wicked could be this fun?
Maxwell Stone has wanted Sabrina for over a year. But Nina's the ultimate professional and has no intention of getting involved. That is, until the night she gets a little tipsy and finds herself begging for his touch.
After an intense night of making Nina's sexual fantasies come true, Max finds he doesn't want to let her go. Nina wants Maxwell too, but she won't put her job on the line for any man. She loves the passion they shared, but when she's invited to the Wicked Valentine Ball, she decides it's time to put Max out of her mind. Of course, the last thing she expects is for him to be her escort. And she doesn't expect to find someone else trying to keep them apart. Permanently…
Reader Discretion Advised: Contains hot sex in public, binding, and dirty talking.