Meet the Monster Orcs of Protheka!
"Wow! I'm so excited that Monster Orcs of Protheka will be a series, because I could not get enough! I love a good Orc tale and this one does not disappoint. Haizen the Just is a sweet alpha who is falling for Doctor Eileen Who except, Doctor Who is hiding a secret. The slow burn romance is weaved beautifully throughout a twisting, turning plot of intrigue. Excellent and I am looking forward for more!❤️❤️❤️❤️" — Nancy R, a GoodReads reviewer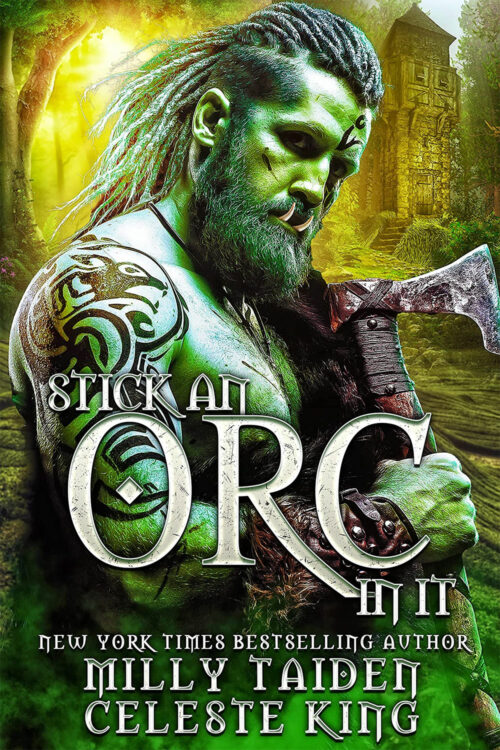 Stick An Orc In It is now available!
Monster Orcs of Protheka, Book 1

I was born and bred an Orc warrior.
My Ax has drunk the blood of many foes.
I have rank and prestige, and yet…
I am alone.
Eileen is as beautiful as she is enigmatic.
She's here to mend my chief's broken body,
But will she break my heart as well?
I will do anything to protect her.
Even from herself.
Because as clever as Eileen may be,
There's one thing she has failed to realize.
She is mine. Now and forever.