It's time for Weston King to get his Happily Ever After!
"I didn't realize that this was the third book of this series when I started reading it. Obviously you don't have to read the stories in order to enjoy this amazing read. Plenty of spice, action, drama to keep you hooked from beginning to end." —Lory, a GoodReads reviewer
"He didn't want a mate. He was dedicated to his work and didn't plan to change that. Until…Gabrielle. She was stranded after being dismissed by the Chef she'd worked so hard to be able to use the experience of working with him on her resume. She seemed so sad he had to do something even if she was his mate. The one thing he didn't plan but couldn't resist was ONE NIGHT only with her… I loved watching the changes in their lives, especially Weston, learning that life could hold happiness and family." —Cheri, a GoodReads reviewer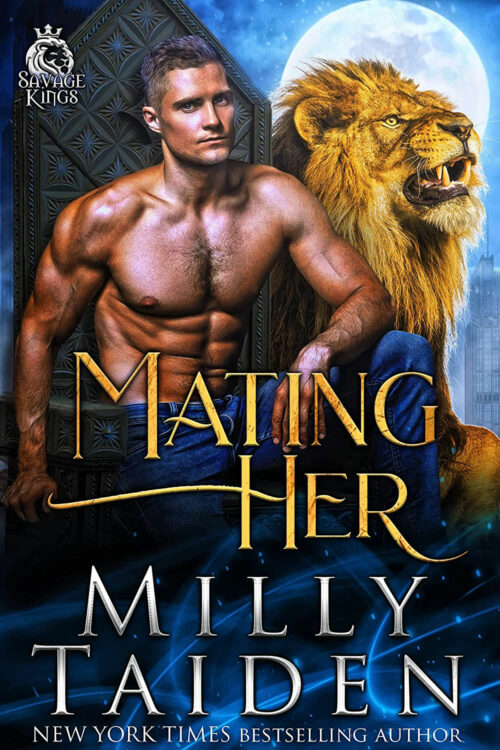 Mating Her is now available!
Savage Kings, Book 3

Lion shifter Weston King runs his family's business, and that's enough for him. He doesn't want the hassle of a mate and kids. He's fine all by himself, thanks. That stern exterior melts the second he lays eyes on Gabrielle Katz. Weston gives himself one night with his mate. Then he will walk away. Forever.
Gabrielle Katz's life is seriously upended when she spends the night with Weston King. One night of frivolous fun sure wasn't supposed to turn into the lifetime commitment of motherhood. Pregnant and with no clue how to tell her billionaire baby daddy about their child, Gabrielle's future doesn't look so great.
The second Weston learns he is to be a father, he knows he has to step up. Not an easy thing to do. What's a lion to do when he doesn't deserve that kind of love and happiness? Gabrielle might just be the woman who melts his heart … one meal at a time. This chef has the recipe for happily ever after, and Weston King is the main ingredient!