Meet Alpha Geek: Saxon! 🤓
"I do so enjoy a Milly Taiden read…exciting adventures and romantic interludes await you. This latest addition to her Alpha Geek series is one of her best. I love her strong female characters. Genesis is written with all the elements that endear a character to you. Saxon is hot enough that smoke billows off the pages." —Nancy R, a GoodReads reviewer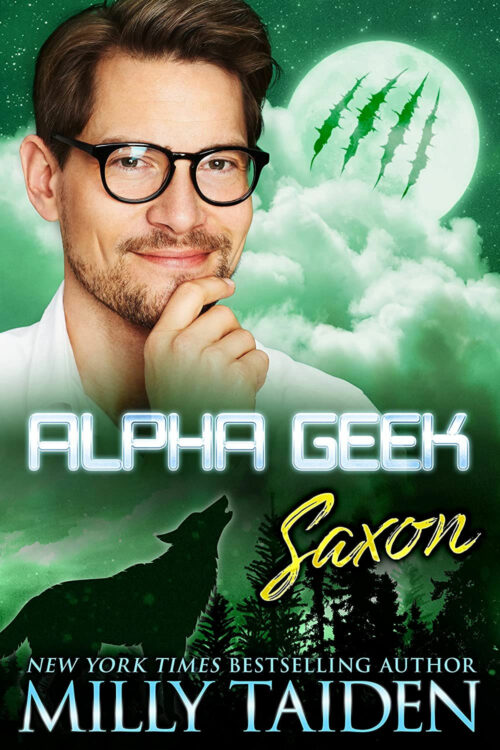 Alpha Geek: Saxon is now available!
Alpha Geek, Book 15

An investigative journalist stumbles upon a secret that puts him at odds with Nick's protection agency. Can these two enemies find common ground before it's too late?
Genesis has always taken care of herself, but her luck runs out when she's locked away for murder—but it was in self-defense! Nick offers to help her get released as long as she works for him. Normally, it would be no problem, but the geek she's investigating undercover is oh-so-cute and also happens to be her fated mate.
Saxon never knows where a job might take him. What started as looking into how a notorious criminal mob boss, turns into him finding out about a secret serum that can turn humans into shifters. He's got some decisions to make. But then he learns his new beautiful, sassy secretary is a plant, and she just saved his life.
Can their attraction overcome their dislike for each other, especially when Genesis makes the decision to use the serum to save Saxon—the very serum Saxon wishes to expose!