🐻 Bearly Mated is Live! 🐻
"This was a wonderful story. Nathan knows who is mate is and he's giving her the space and patiently waiting for her. Dee is struggling with her sister's death. Trusting in a relationship is hard for her, seeing changes in her sister character because of a toxic situation. […] Milly Taiden is a talented author who captures your attention. I highly recommend this read… You will not be disappointed." —Tyrene, an Amazon.com reviewer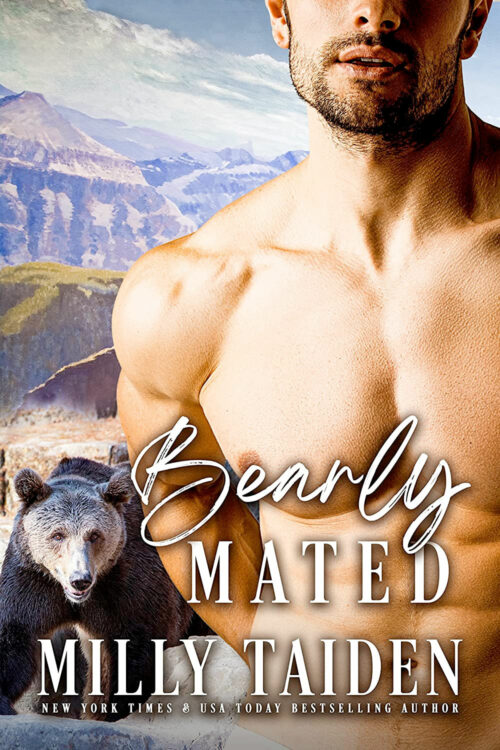 Bearly Mated is now available!
Bearly Mates, Book 3
Kindle: US | CAN | UK | AUS
This book is included in the Kindle Unlimited subscription.
When her sister was killed, Dee Wixx's soul shut itself away, never to see the light of day again, not even for a hunky bear shifter who was there for her at every turn. Her sister's death dominated her past, present, and future. At least the murderer was in prison…until he showed up at her front door.
Nathan Pierce, the beta of the Pierce sleuth, found his mate, but she has locked herself away from trusting any man again. He sympathizes with what she's suffering and is determined to get her through the tragedy…one way or another.
But he can't sit back and watch her walk into danger when her life is threatened. Taking the case into his own hands, or paws, he's led to something he never saw coming. Something that not only could kill his mate but end the entire sleuth.